David Wallace
Attorney at Law
That mischievous little guy on this page is me. The other picture is me 25 years later with my arms crossed in front, now with blue suspenders, and the same little smirk. I became a lawyer to honor my rebellious spirit and lay waste to injustice. This spirit often results in my clients describing me as having "serious advocacy skills and a fabulous sense of humor." It began with reading about the civil rights movement, and watching the show "I'll Fly Away" about a public defender from the deep south who fought for civil rights. I thought how glorious of a legacy it is to leave behind a justice system that is better because you advocated for your client.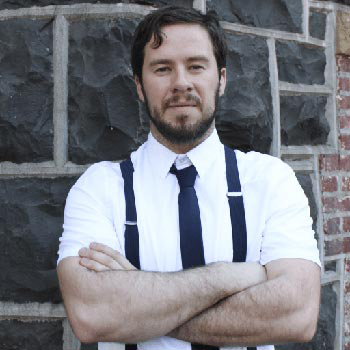 Humble beginnings remind me that injustice comes in many forms. It's our duty to be aware of them and speak out against tyranny. Clarence Darrow probably said it best:
"You can only protect your liberties in this world by protecting the other man's freedom. You can only be free if I am free."
An Attorney You Can Rely On
Picking the right attorney can be difficult. At the end of the day, you put the fate of your case in the hands of someone you barely know. There is a reason that attorneys get a bad reputation – in most cases, one side has to lose, so half the people who get attorneys won't be too thrilled with the outcome.
I see things differently than most. I don't run my firm as a race to the bottom to see how many clients I can serve. I hand-select my clients so that I can tailor their needs with my skills. I work diligently with you along the way to keep you informed, at ease, and ready for the next legal challenge. My firm, Wallace Law Firm, P.C., treats representation as a partnership, a journey toward justice, and a climb we make together. Are you ready to make the journey?
If the Answer Is Yes, Act Today
If you are ready to meet with an Oregon attorney who you can trust to protect you, reach out to me today. Contact my Portland office to schedule your initial consultation.
I became a lawyer to honor my rebellious spirit and lay waste
to injustice.
Education
Bachelor of Science in Criminal Justice/Police Science - Portland State University (2011)
JD, International Law & Criminal Defense/Trial Advocacy - Willamette University College of Law (2014)